Know About Us
Current News
Events
Genesis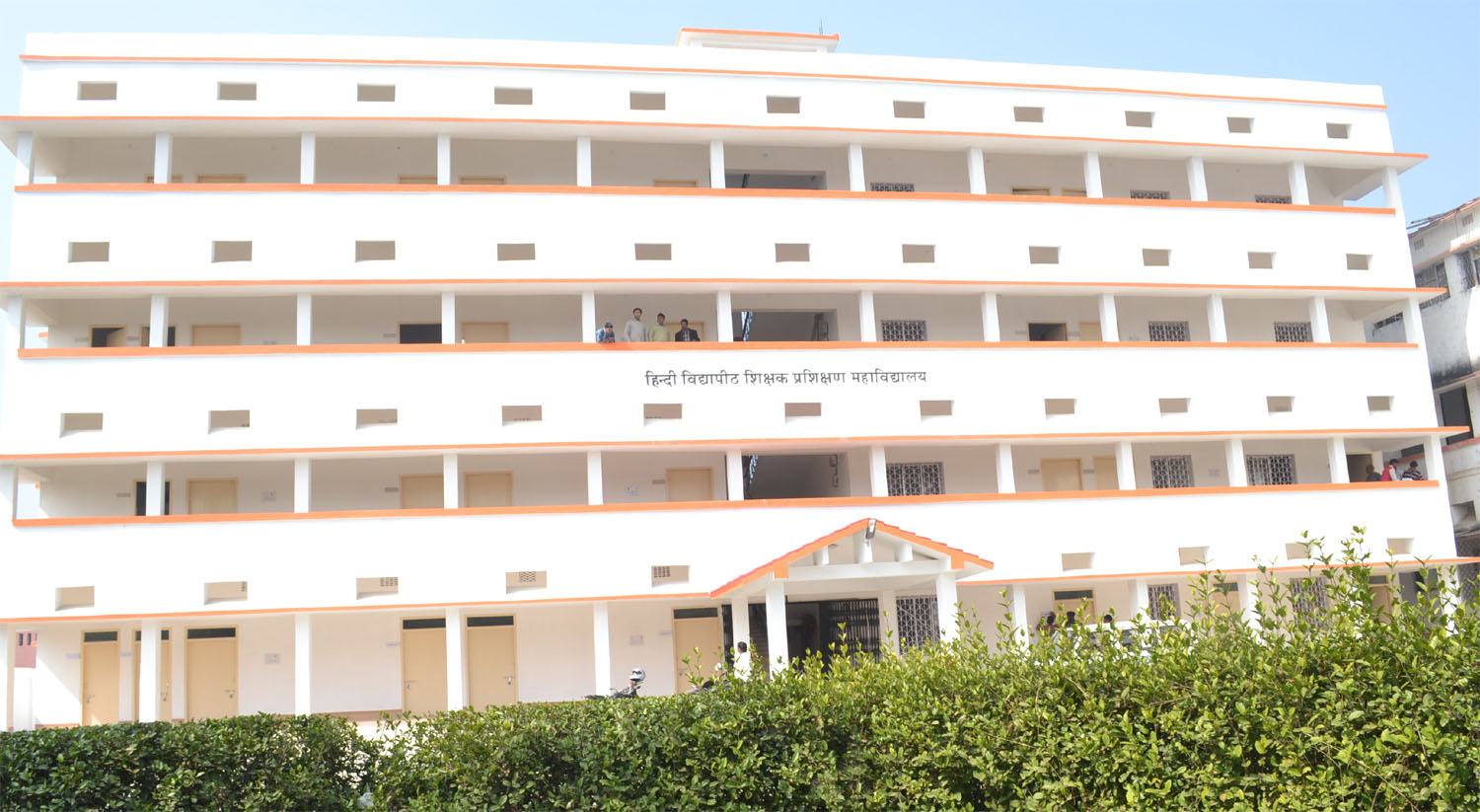 In view of the commitment shown to valuable development and dissemination of education in the national horizon, Hindi Vidyapith, Deoghar has established a teacher training college. The infrastructure of the college has been constituted as per the norms as set forth by NCTE. The fundamental objective of the college is to build creative, skilled and trained teachers to spread the message of education more especially in the educationally starved region like Santal Pargna of Jharkhand. The managing committee of the college has made all efforts to facilitate the educational, co curricular and other requirements of the students studying under teachers training program with this college. Efforts have also been made to accommodate and satisfy the day to day requirements and urges of the students.

Hindi Vidyapith, Deoghar is the mother institution of this college. The college is recognized ERC-NCTE & Affiliated by the S.K.M. University, Dumka as per the letter no. F.No. ER-183.6.5/ERCAPP1406/B.Ed./2015/30749 Date-03/03/2015. Our college has strived to live up utmost to maintain the norms as set by NCTE and our website would also be simultaneously hyperlinked to the NCTE website very soon.
A software provider is an important part of a casino platform. Most $5 deposit casinos
https://nz-casinoonline.com/online-casinos/5-dollar-deposit/
use reputable software providers. You'll find games from iGaming, NetEnt, Pragmatic Play, and Microgaming. If you play in the CAD currency, you'll find that the majority of these sites accept that currency. Some sites even offer no-deposit bonus deals. A $5 deposit casino will usually have wagering requirements of x3 before withdrawal is possible, but these wagering requirements aren't as stringent as if you had deposited an amount much higher.

OUR AIM
"Sa Vidya Ya Vimuktaye"
To impart training to the building teachers under the norms of N.C.T.E.

From CHAIRMAN's Desk

Knowledge emnates from divinity and the task which our society has been bestowed is to carry forward the tradition of learning. Keeping this holistic responsibility Hindi Vidyapith, Deoghar was founded in the days of freedom movement by our great freedom fighters to propagate nationalistic virtues in the eastern part of India. The tradition is being carried forward even today by the institution. To propagate it further, Hindi Vidyapith BEd. college is committed to strengthen - this tradition of learning in modern parlance - for its students so as to prepare them to become global citizens embedded with ethical values. Entrusting our students, quality teaching by a team of committed teachers through joyful learning. Wishing success in their life.
Location
Spread in a sprawling stretch of more than 5 acres in the heart of the city of Lord Shiva, Hindi Vidyapith BEd. college Complex consists of Academic Block, Administrative Block, Science Block, Library, State-of-art Auditorium, Hostel Blocks for girls and much others in it. There is a well laid out garden in the college which add colour and fragrance to it.
The college is situated in Deoghar (Jharkhand) which is ably connected with road and railway routes. Jasidih is the nearest Railway Station so as to reach out to us.

Address:
Hindi Vidyapith BEd. College
Pt. B. N. Jha Road
Deoghar, Jharkhand – 814115